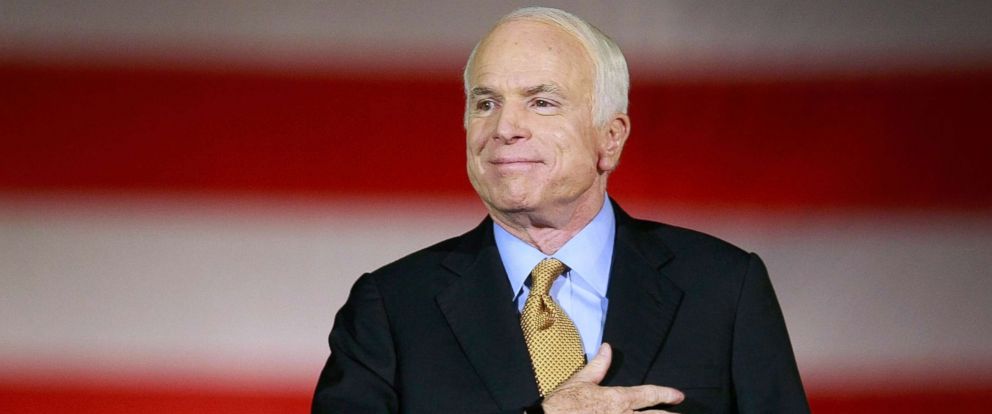 Long serving Senator John McCain has passed away. This independent GOP maverick died of brain cancer.
McCain's office said in a statement "Senator John Sidney McCain III died at 4:28 p.m. on August 25, 2018." He announced on July 19, 2017, that he had been diagnosed with a glioblastoma, an aggressive type of brain tumor. On Friday his family announced he was discontinuing treatment.
Meghan McCain shared a sweet message to her father.
"In the thirty-three years we shared together, he raised me, taught me, corrected me, comforted me, encouraged me, and supported me in all things," she wrote. "He taught me how to live. His love and his care, ever present, always unfailing, took me from a girl to a woman — and he showed me what it is to be a man."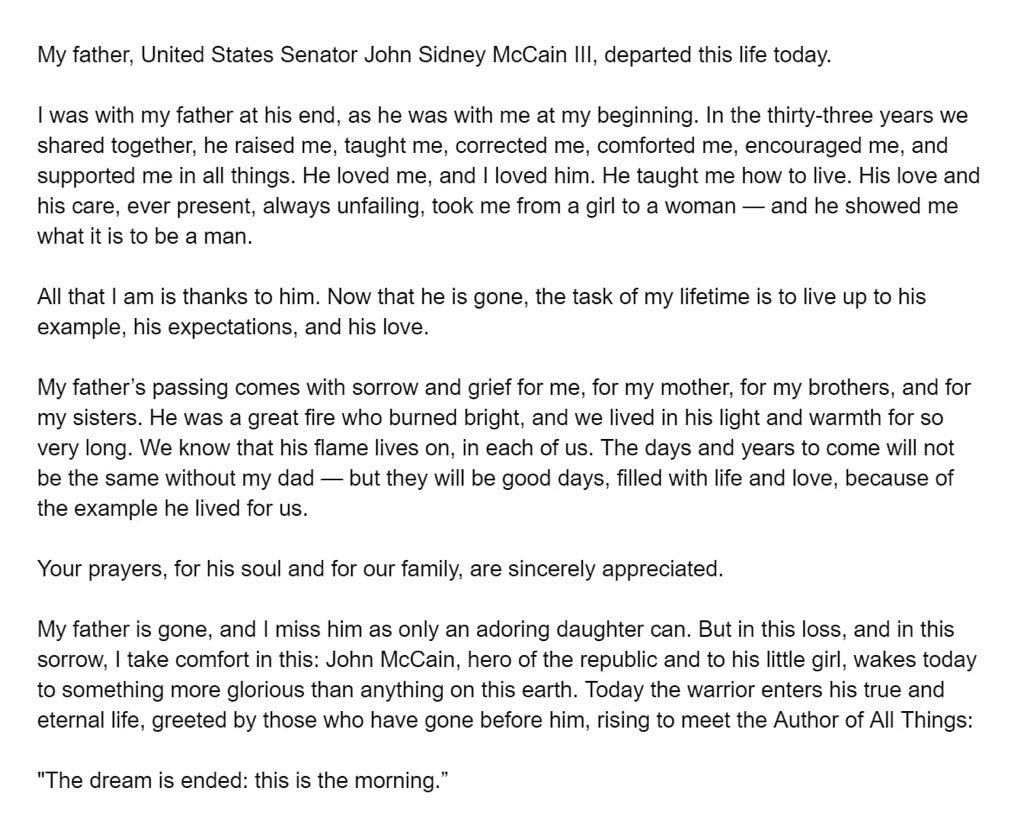 President Obama and former Vice President statements below:
John McCain and I were members of different generations, came from completely different backgrounds, and competed at the highest level of politics. But we shared, for all our differences, a fidelity to something higher – the ideals for which generations of Americans and immigrants alike have fought, marched, and sacrificed. We saw our political battles, even, as a privilege, something noble, an opportunity to serve as stewards of those high ideals at home, and to advance them around the world. We saw this country as a place where anything is possible – and citizenship as our patriotic obligation to ensure it forever remains that way.
 
Few of us have been tested the way John once was, or required to show the kind of courage that he did. But all of us can aspire to the courage to put the greater good above our own. At John's best, he showed us what that means. And for that, we are all in his debt. Michelle and I send our most heartfelt condolences to Cindy and their family.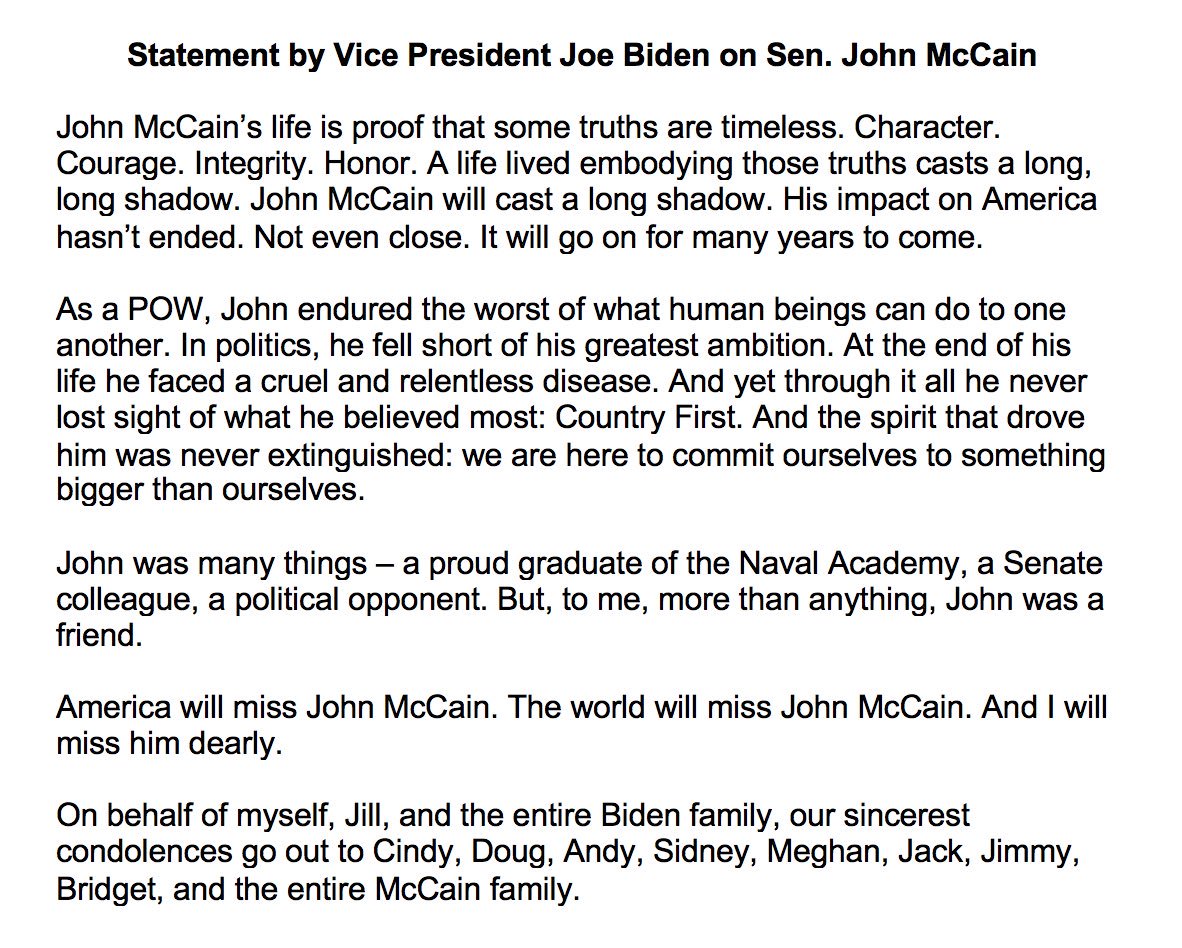 Ms. Culture Keeper-