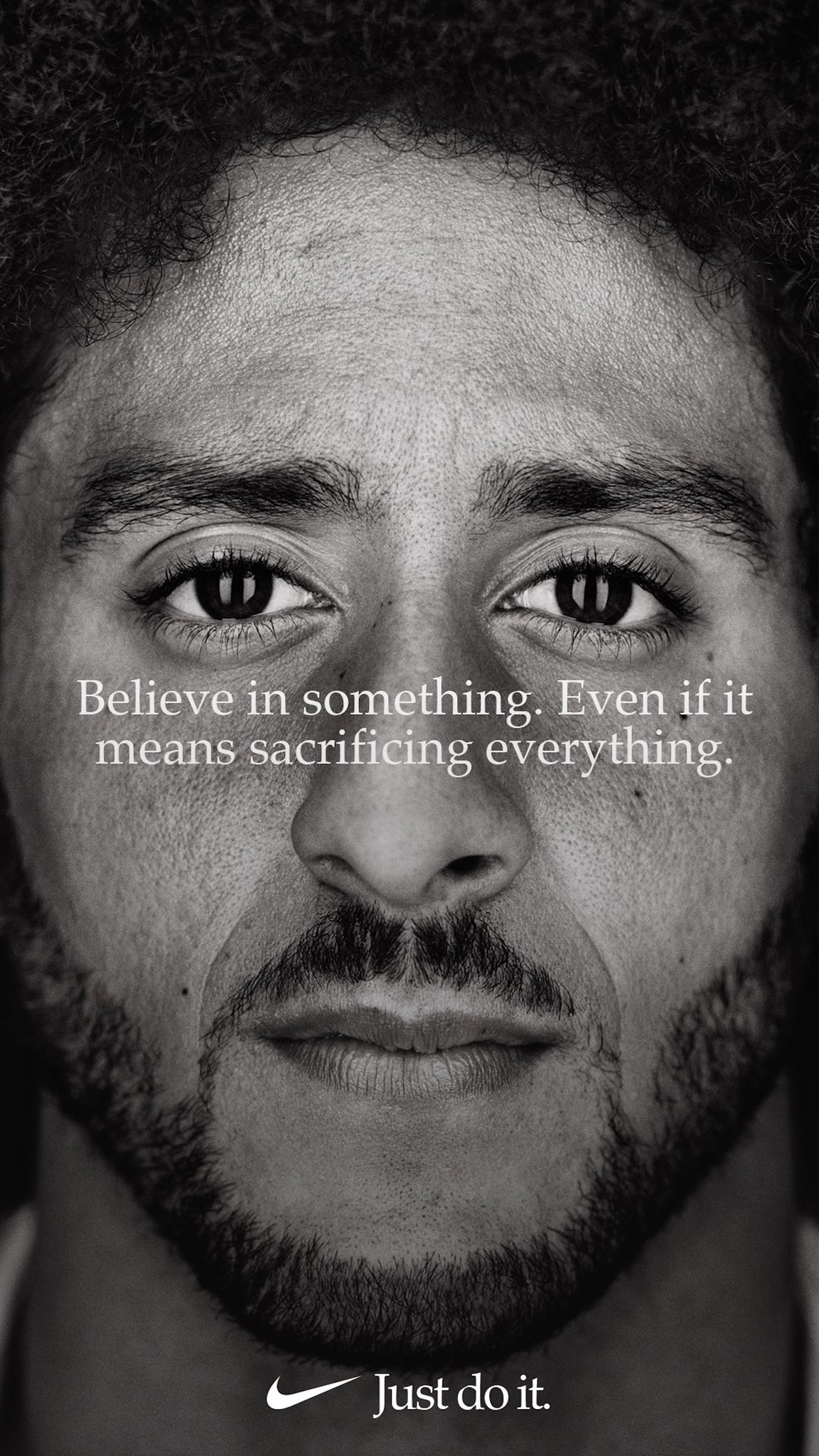 Nike released a new ad featuring Colin Kaepernick on Monday. The ad is simply a portrait of Kaepernick with the message "Believe in something. Even if it means sacrificing everything. "Just do it."
The former 49ers quarterback quietly started his peaceful protest during the 2016 preseason when he sat during the national anthem before a game against the Green Bay Packers. Kaepernick later explained why he elected not to stand…
"I am not going to stand up to show pride in a flag for a country that oppresses Black people and people of color. To me, this is bigger than football and it would be selfish on my part to look the other way. There are bodies in the street and people getting paid leave and getting away with murder."
Kaepernick, 30, hasn't played in the NFL since 2016. He opted out of his deal with the San Francisco 49ers following that season but hasn't signed another NFL deal since, something that he claims is a result of NFL owners colluding to keep him out of the league. He has an active grievance case against the league over this issue.
Nike has kept Kaepernick on the payroll throughout the entire saga, presumably waiting to feature him in a powerful and meaningful campaign like the one above. Now, he's the face of Nike's 30th anniversary "Just Do It" campaign.
I am happy for Kaepernick what the NFL has done to him and Eric Reid is shameful.
If you don't stand for nothing you will fall for anything.
Happy Labor Day!
Ms. Culture Keeper-