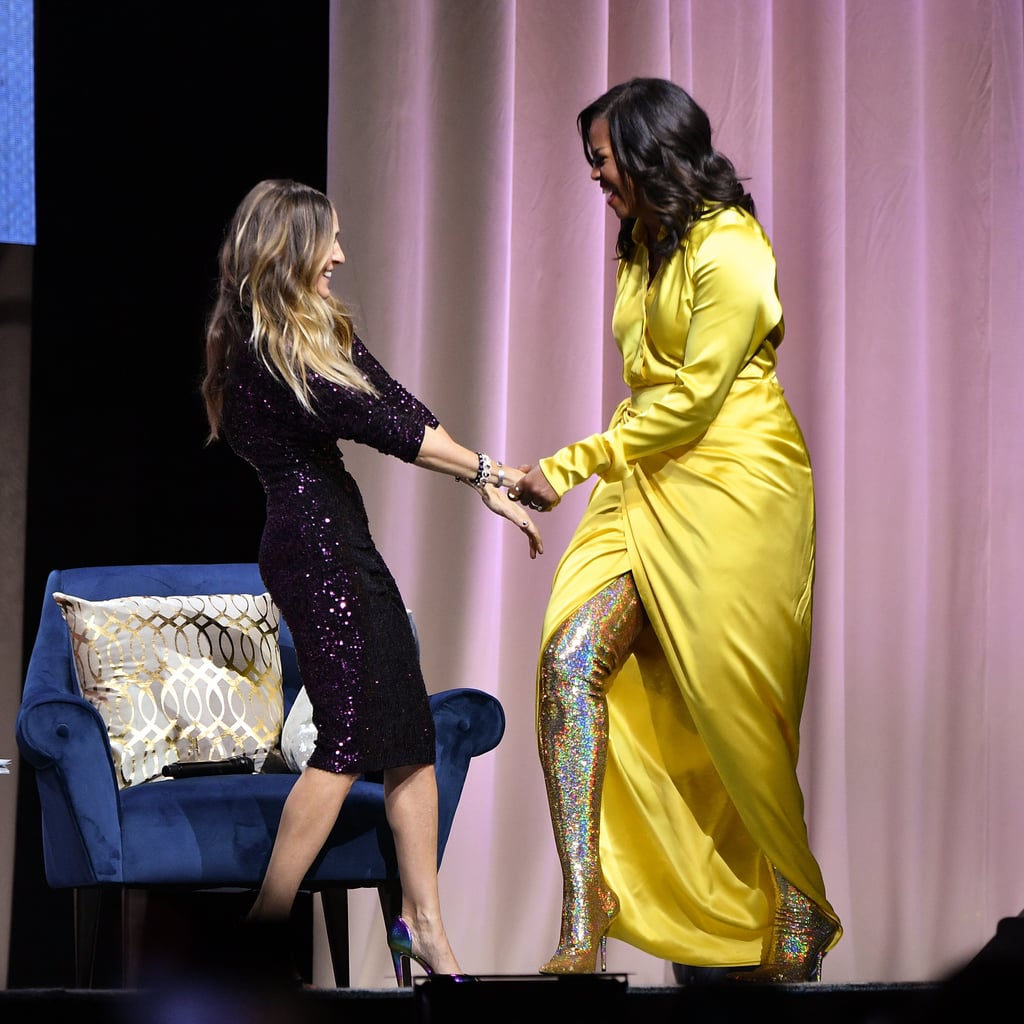 Michelle Obama is on a roll. Our forever First lady has the best selling book of the year. She met up with fellow fashionista Sarah Jessica Parker to discuss her memoir "Becoming."
Naturally, Michelle came to slay for the occasion, and when I say "slay" I mean she rendered all other boots irrelevant thanks to a pair of sparkly gold thigh-high Balenciaga boots worth almost $4,000.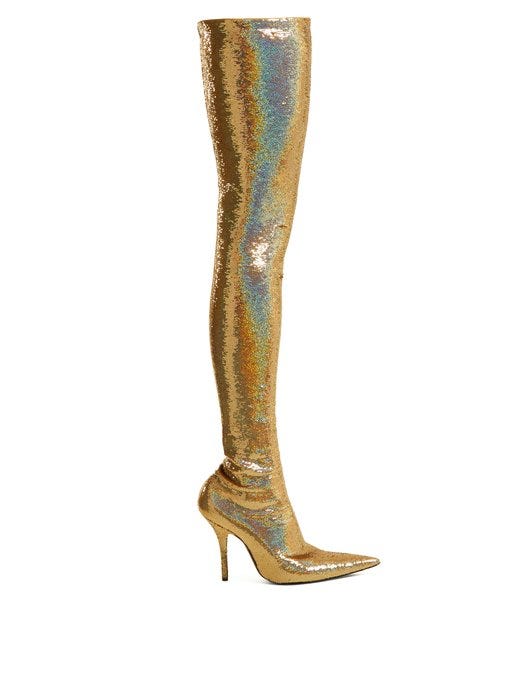 Michelle seems to be living and enjoying her best life. FYI I will be reviewing her book on my blog soon.
Ms. Culture Keeper-