Cardi made history by becoming the first female MC to cover Vogue Magazine. Cardi and her daughter Kulture Kiari are cover girls. Cardi looks great and the interview is honest and unfiltered. It is suprising to hear Cardi B is the first female rapper to cover Vogue.
In the accompanying story, Cardi B talks motherhood ("if I'm playing with my daughter, I forget about the issues") — but also dealing with negative press, her reconciliation with partner Offset after he cheated on her and how to maintain her momentum after an award-winning freshman album.
"I could shake my ass, I could be the most ratchet-est person ever, I could get into a fight tomorrow, but I'm still a great mom," Cardi B tells Vogue. "All the time I'm thinking about my kid. I'm shaking my ass, but at the same time I'm doing business, I'm on the phone with my business manager saying, make sure that a percentage of my check goes to my kid's trust. I give my daughter so much love, and I'm setting her up for a future. I want to tell her that a lot of the shit that I have done in life—no matter what I did, knowing that I wanted to have kids made me go harder to secure a good future for my kids."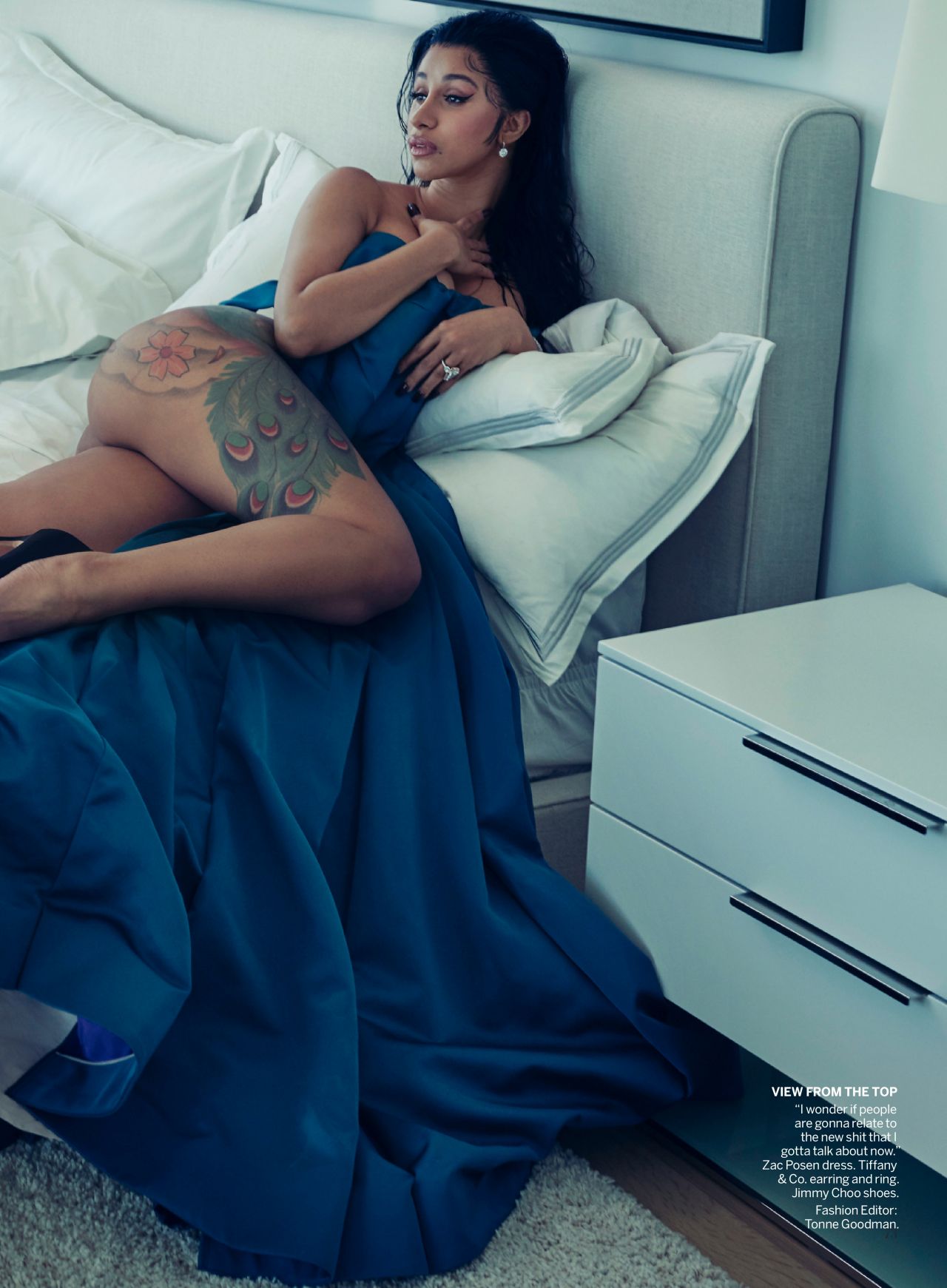 Cardi also addresses her marriage and infidelity.
"When me and my husband got into our issues—you know, he cheated and everything—and I decided to stay with him and work together with him, a lot of people were so mad at me; a lot of women felt disappointed in me," Cardi explains to Vogue. "But it's real-life shit. If you love somebody and you stop being with them, and you're depressed and social media is telling you not to talk to that person because he cheated, you're not really happy on the inside until you have the conversation. Then, if you get back with them, it's like, how could you? You let all of us down. People that be in marriages for years, when they say till death do us part, they not talking about little arguments like if you leave the fridge open. That's including everything."
You can check the full article at https://www.vogue.com/article/cardi-b-cover-january-2020
Ms. Culture Keeper-