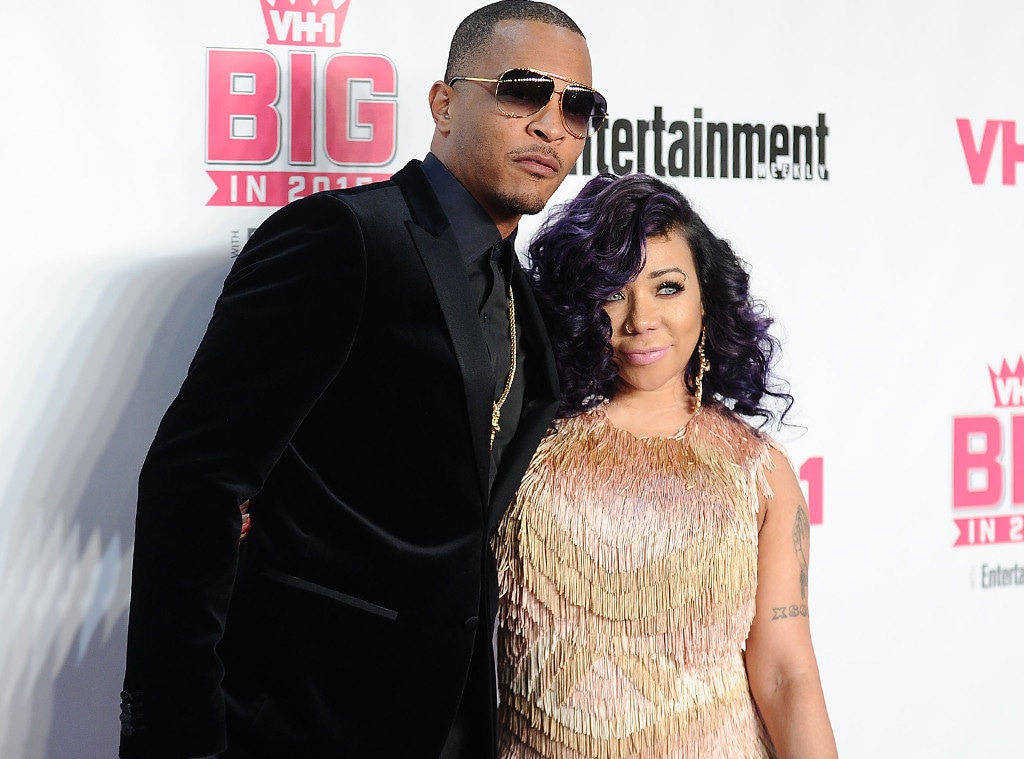 T.I. and his wife Tameka "Tiny" Harris are defending themselves against allegations made online.
Earlier this week, former friend Sabrina Peterson posted a series of DM screenshots from more than a dozen anonymous women who accused the rapper and his wife of sexual abuse and other transgressions. But as the claims started making headlines, T.I.'s rep released a statement on Friday, Jan. 29 denying the allegations.
"Mr. and Mrs. Harris want to be on record and more importantly want the public to know they emphatically deny in the strongest way possible the egregiously appalling allegations being made against them by Sabrina Peterson," the statement read. "The Harrises have had difficulty with this woman for well over a decade. They are taking this matter very seriously, and if these allegations don't end, they will take appropriate legal action."
After the statement was released, Sabrina took to Instagram and wrote, "LETS TAKE A LIE DETECTOR TEST!"
In addition T.I. released a live video denying the allegations. Check out below.

To make matters worse Tiny's friend Shekinah Jo came out and made a statement trying to defend her friend, Tiny. However I think she made things worse for T.I. and Tiny.
For six seasons, T.I. and Tiny have documented their family life on the Vh1 reality series T.I. & Tiny: The Family Hustle. Tiny, who is a member of the R&B group Xscape, and T.I. have a combined Instagram following of more than 20 million people. They have also been married for more than 10 years. 
The Culture Keeper-