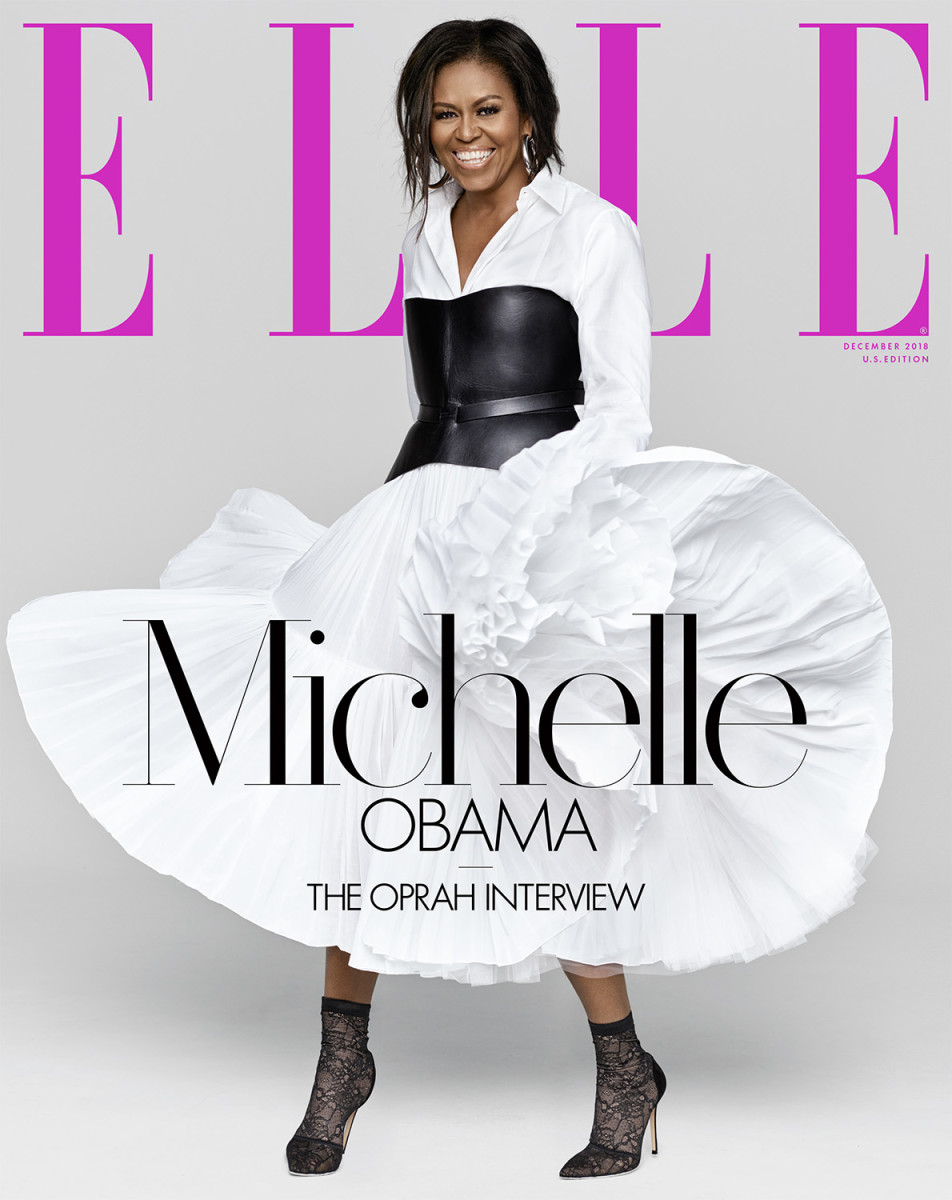 Our forever first lady Michelle Obama covers Elle magazine and talks with Oprah about a full range of topics such as infertility, marriage counseling, and current President Donald Trump. Michelle Obama is a epitome of class and grace. She oozes confidence and looks radiant.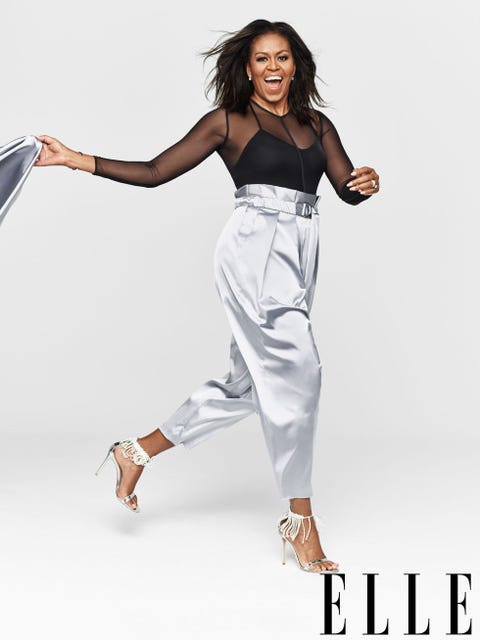 Here is a excerpt from her Elle interview with Oprah Winfrey:
You really let us into the relationship, down to the proposal and everything. You also write about some major differences between the two of you in the early years of your marriage. You say: 'I understood it was nothing but good intentions that would lead him to say, 'I'm on my way!' or 'Almost home!' And for a while, I believed those words. I'd give the girls their nightly bath but delay bedtime so that they could wait up to give their dad a hug.' And then you describe this scene where you'd waited up: He says, 'I'm on my way, I'm on my way.' He doesn't come. And then you turn out the lights—I could hear them click off, the way you wrote it. Those lights click, you went to bed. You were mad.
"I was mad. When you get married and have kids, your whole plan, once again, gets upended. Especially if you get married to somebody who has a career that swallows up everything, which is what politics is. Barack Obama taught me how to swerve. But his swerving sort of—you know, I'm flailing in the wind. And now I've got two kids, and I'm trying to hold everything down while he's traveling back and forth from Washington or Springfield.
He had this wonderful optimism about time. [Laughs] He thought there was way more of it than there really was. And he would fill it up constantly. He's a plate spinner—plates on sticks, and it's not exciting unless one's about to fall. So there was work we had to do as a couple. Counseling we had to do to work through this stuff."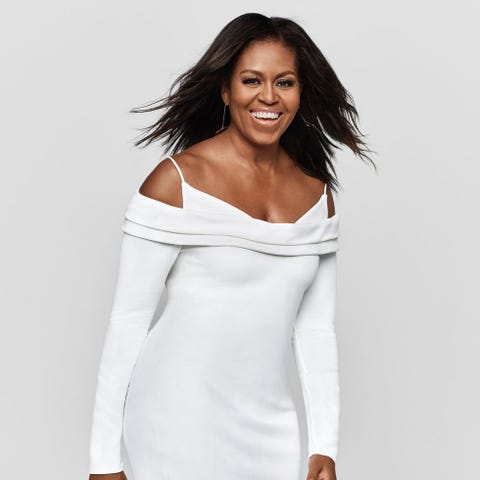 Click link below to read full article.
https://www.elle.com/uk/life-and-culture/a25007149/michelle-obama-is-still-optimistic/
Ms. Culture Keeper-