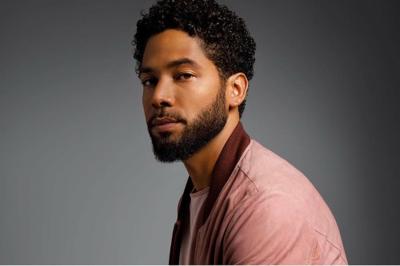 "Empire" actor Jussie Smollett was assaulted in Chicago on Tuesday by two men who hurled racial and homophobic slurs at him and wrapped a noose around his neck in an attack police are investigating as a hate crime, officials said. "TMZ reports that although Smollett attempted to fight back, the men fractured Smollet's rib."
Smollett, 36, had just landed in town from New York and was out getting a bite to eat at about 2 a.m. CT (3 a.m. ET) on East North Lower Water Street, in the upscale neighborhood of Streeterville, is when two men attacked him, the actor told police.
Two "unknown offenders approached him and gained his attention by yelling out racial and homophobic slurs towards him," according to a statement from the Chicago Police Department. "The offenders began to batter the victim with their hands about the face and poured an unknown chemical substance on the victim."
The chemical is believed to be bleach, according to a source familiar with the investigation.