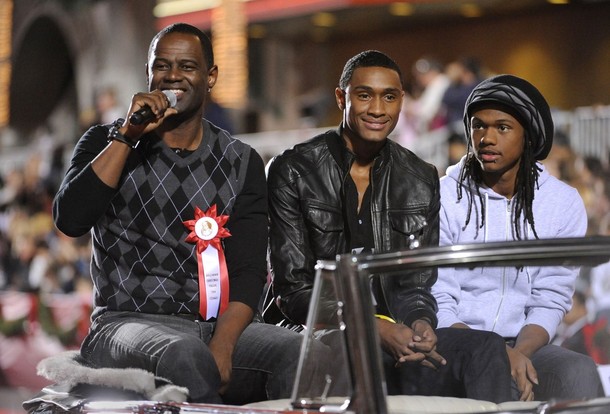 Brian McKnight two sons and daughter claim that their father abandoned them after he married his current wife Leilani McKnight.
As we know family relationships can be really complicated and even more so under the spotlight of Hollywood.  Brian McKnight's son and daughter both took to social media to accuse their father of being a deadbeat dad.
The singer has four children, three of which are from his previous marriage to Julie McKnight. He has since remarried in 2017.
Brian McKnight Jr., who goes by the nickname BJ, posted first, reflecting on the pain he feels over the strained relationship he has with his celebrity father. He also accused his dad of not spending time with his grandchildren. Check out the post below and Brian Mcknight's response to the allegations.
https://www.instagram.com/p/B1NKKdnh7uN/?utm_source=ig_embed
Check out Brian McKnight full response. Click on video below.
https://www.instagram.com/p/B1PzAowgBAD/
This is a sad story and hopefully at some point the family can come together and work out their differences.
Ms. Culture Keeper-