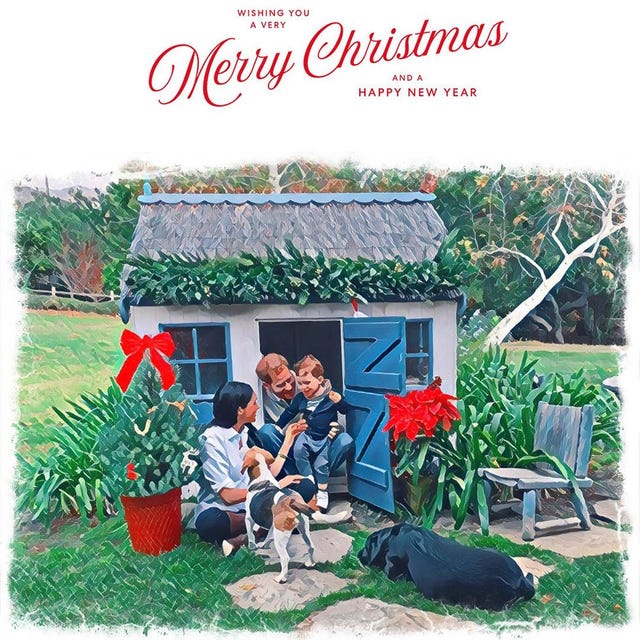 TWITTER / MAYHEW
The Sussexes have finally revealed their 2020 Christmas greeting, and the card couldn't be more adorable. The holiday message, which includes an illustration of Harry, Meghan, Archie, and two pups in front of what appears to be a small playhouse, was shared by the animal welfare charity Mayhew on social media this afternoon.
According to a spokesperson for the Sussexes, "The original photo of the family was taken at their home earlier this month by The Duchess's mother. The small Christmas tree, including the homemade ornaments and other decorations, were selected by Archie, and the tree will be replanted after the holidays."
On Twitter, Mayhew noted they were "thrilled" to receive Christmas wishes from their patron Meghan, and shared that the card included confirmation that the Sussexes have made a number of personal charitable donations this year, including one to Mayhew.
It's nice to see how Archie is getting bigger and appears to be a ginger.
The Culture Keeper-