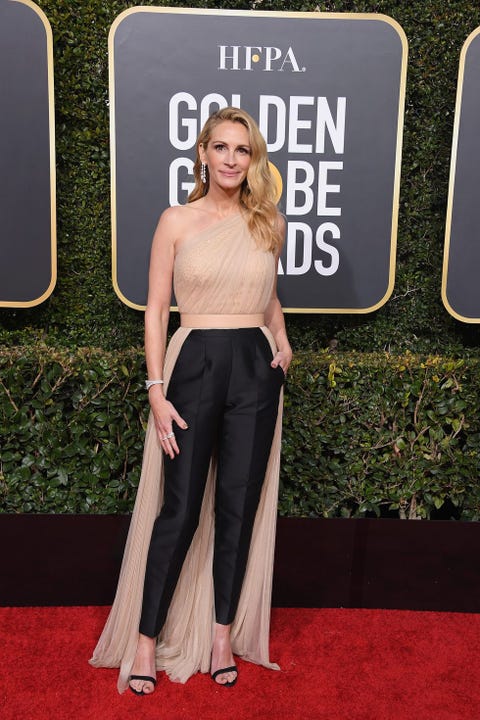 The A-listers came out to razzle and dazzle on the red carpet at this years Golden Globe awards hosted by Sandra Oh and Adam Samberg.
Last year the Golden Globes was more subdued and many celebrities chose to wear all black in support of the "TimeUp" movement. This year color was back on the red carpet and the mood was more festive.
Below, we've rounded up all the best, most colorful dresses, suits, and capes from the 2019 Golden Globe awards.