Eddie Murphy's ex-wife, Nicole Murphy, is now clarifying and apologizing for locking lips with a very married man.
As previously reported here at The Culture Keeper, Nicole was spotted kissing director Antoine Fuqua over the weekend while vacationing in Italy, and was photographed doing so on at least two occasions. They were definitely getting cozy and appeared to be interacting romantically.
Nicole initially said they were just "family friends" and had simply exchanged a "friendly hello." Nicole saying this made the situation much worse. Now someone from her camp must have said we need to get this under control since she was being dragged on social media and now she is apologizing. Nicole put a a statement, telling TMZ … "Without going into the entire situation, I want to apologize to my family, and to Lela and the Fuqua family for what transpired."

TMZ reports that, Nicole was under the impression that Antoine was divorced, and that's why she engaged with him the way she did. We're told she feels terrible about this and hopes folks can forgive her for the mistake.

It's unclear if Nicole was told by Antoine that he was single — we're working on getting clarification for that. As for Antoine, we've reached out to his camp … so far, no word back.OK I do not believe for one second she thought he was divorced. The last time Lela and Antoine were together publicly was a few months ago in February. It is only July so that is not adding up, was Antoine probably lying to Nicole sure, but she should know better. Hollywood in particularly Black Hollywood is a small circle she could have easily done some research or check around to get the real tea on his marriage status.

Check Out Below what Da' Brat said about her sister LisaRaye's allegations that Nicole has done this before.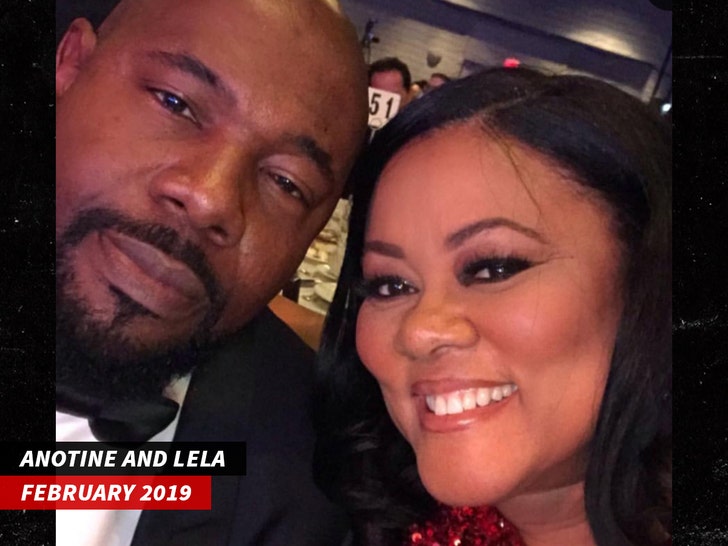 Ms. Culture Keeper-